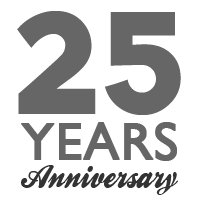 25 YEARS OF SERVICE!
Posted: January 31, 2020, 10:19AM
It is amazing to think that Altenheim Resource & Referral Services has been part of the Altenheim family and the Wheeling community for 25 years!
Resource Services came about as a result of the philanthropy of Altenheim, and the research that showed a primary need of older adults and caregivers was (and still is) information. We wanted to become a 'point of light' showing people what was available to them when services were needed. Often, people knew they needed help but weren't sure what they needed. We could offer professional advice on services and resources that hopefully helped lessen the burden of the aging and caregiving journey.
Thank you to everyone - family and professional caregivers, older adults, students, our volunteers, and many others - who have supported us and allowed us to help when assistance has been needed. It has been an honor. Thank you for your trust in Altenheim Resource & Referral Services and for letting us help you with your aging and caregiving questions!
Here's to the next 25 years!
---
Comments
No comments on this post.
---
Add a Comment