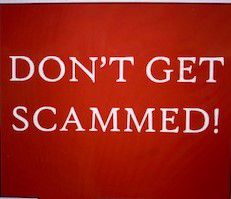 Beware of COVID DMV vaccine card scam
Posted: January 5, 2022, 8:47AM
The WV Dept of Health and Human Resources has warned West Virginians about a spam message regarding their vaccine status and their drivers licenses. The message asks people "to validate their driver's license through the state's Deparatment of Motor Vehicles in partnership with the US Centers for Disease Control and Preventio".
Delete the message. Do not click on any links.
https://www.dhhr.wv.gov
---
Comments
No comments on this post.
---
Add a Comment