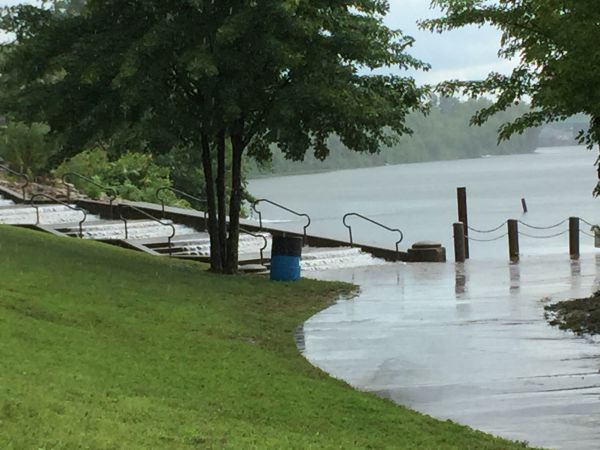 Caregivers: Are You Ready for an Emergency?
Posted: August 24, 2020, 9:50AM
Have you made an Emergency Plan for your care receiver? We are coming on fall with an increased risk of storms, electrical outages, flash floods, and tornadoes. Often, we can shelter in place but there are times that we need to evacuate or move to another place in the house for our safety.
Do you know how you will evacuate your loved one if that becomes necessary? Do you know where you'll go? (It may be the basement, the attic, or get out of the house.) Do they have mobility challenges? Do they have dementia? Are there hearing or vision challenges?
Fortunately, we don't have earthquakes or hurricanes in our area (however, it IS 2020!) but we do have storms with downed trees and downed electric wires, flash floods and tornadoes, and we need to be prepared. Disasters can strike quickly and without warning. Often the disaster will occur at night. (Keep a flashlight by the bed!)
"Before It's Too Late: Preparing for an Emergency" talks about what we need to know.
Here are a few of the tips listed in the article:
* Have a first-aid kit, prescription medicines and an extra pair of glasses
* Have a supply of water (one gallon per person per day). Replace every 6 months.
* Have a supply of non-perishable foods. (Don't forget a manual can opener!) Don't special foods that your care receiver may require.
* Have a change of clothing, blankets, and sleeping bags.
* Copies of documents such as MPOA and Living Will.
Check out the article for a complete list plus many more tips!
We have seen a pandemic, wild fires, two major storms converging in the Gulf of Mexico, and a number of other natural and social disasters.
Be proactive in preparing for an emergency for you and your care receiver!
Source: Today's Caregiver, "Before It's Too Late: Planning for an Emergency", https://caregiver.com/articles
Photo by Ann Koegler
---
Comments
No comments on this post.
---
Add a Comment