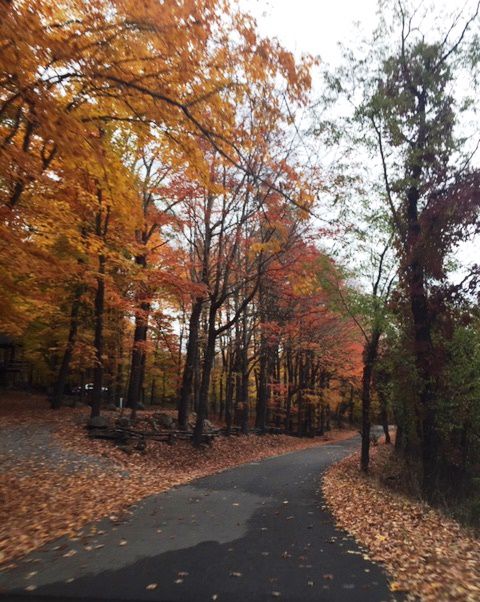 FALL IS HERE...IS WINTER FAR BEHIND?
Posted: October 30, 2019, 2:56PM
We have had a beautiful fall with the yellow, gold and red trees! The temperatures have been moderate and the skies have been that rich blue that only occurs in the autumn.
But - this morning's weather predicts rain, cold and wind over the next few days. They even said that wind chills on Friday would be in the 20's. BRRRR!!
With cold temps facing us, we need to start thinking about our winter preparation.
Are YOU winterized?
*Talk to your doctor about the flu and the pneumonia vaccines.
*Switch out the summer clothes for the winter clothes, and dig out those boots from the bottom of your closet!
*If you have breathing problems, make sure to have a scarf that you can wrap around your mouth to block the cold air.
*Be very cautious when walking on snow and/or ice. Wear appropriate tread so you have a solid grip.
*Consider having your medications and/or groceries delivered, or opt for mail order deliveries.
Is your HOME winterized?
*Check your windows and doors for drafts.
*Make sure you have a supply of ice melt, sand or other ice remover.
*If you have exposed or vulnerable pipes, wrap them to avoid freezing.
*Turn off your outside spigot.
*Check your furnace or have it checked. Make sure to change the filter for winter.
Is your CAR winterized?
*Check your snow tires and make sure they are good for another season.
*You may want to pack an emergency box for your car: blanket, socks, gloves, scarf, hand warmers, emergency cell phone charger, snacks, flashlight. You may also want a bag of sand and a small shovel in case you get stuck in snow or ice.
*Fill your windshield washer reservoirs so you can maintain visibility.
These are just a few suggestions to help you stay safer during winter months. Use caution and watch your step! Stay healthy.
Spring will be here on March 20, 2020!
Photo by A. Koegler
---
Comments
No comments on this post.
---
Add a Comment