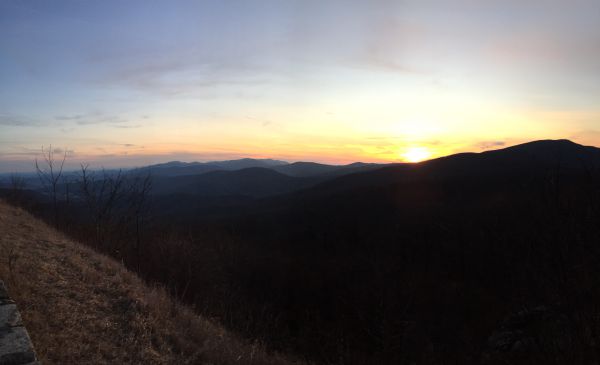 Follow-up on Vaccination Blog
Posted: August 18, 2020, 1:01PM
I was wondering what to post when my husband reminded me that I am now a senior citizen, and maybe I should post on my experiences as an older adult. As an aside - It's difficult to really understand that I AM a senior! I have my Golden Moutaineer card and other cards related to aging. (Ahem..) I am eligible for the senior discount at any given restaurant. I just don't know how that happened so quickly. I was just 35!
But I digress....
I have written about making sure that you see your primary care physician for regular check-ups, and also make sure to get your recommended vaccinations. Not wanting this to be "Do as I say, not as I do", I had my annual physical about a month ago.
Blood pressure was checked (good!). I was poked, prodded, rotated, and diagnosed, and proclaimed ready for the next step. I got my pneumonia vaccine. I got my order for lab work. I was referred to my pharmacy for the shingles vaccine which is a two-step vaccine. So that was next.
I went to my pharmacy, had my temperature taken, filled out the paperwork......and was told that it would cost $175.00 copay. HOLY MOLEY!! I have to admit I didn't check for Shingrix(r) coverage with my insurance. (That's my follow-up vaccine recommendation - check with your insurance for co-pay information!!) The next one is due in 2-6 months. The pharmacist told me to be prepared that it would cost about the same. Sigh......
The injection didn't hurt and so far, my arm isn't sore. So far, so good! The young man (Oh, my. I'm starting to call people under 50 'young man' or 'young woman'. AARGH.) told me that people who are current with vaccinations fare better if they contract COVID.
Going to the doctor isn't fun - and I like my doctor a lot. Getting shots and having blood drawn isn't fun either. There are a few more exams that we need that definitely aren't fun. But, God willing, we're going to age, and we want to approach aging with the best attitude possible, and by being pro-active with our health.
So - if you've not made your appointment for your annual physical - call your health care professional and schedule it. Make a list of questions. REALLY talk to your doctor. Get your vaccinations. Get your screening exams. Age Well!
---
Comments
No comments on this post.
---
Add a Comment