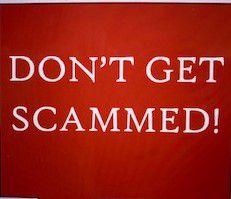 Have you heard of the check washing scam?
Posted: March 13, 2023, 9:07AM
AARP's March 2023 Bulletin warns consumers of check-washing scams. It's what it sounds like. Your check is stolen from your mailbox or a USPS outdoor collection box and the document is '"washed".
It's easy enough to get your outgoing mail from your home mailbox. Thieves use stolen keys or something sticky like glue traps to get the mail from the USPS mailbox. They then find checks and wash them using bleach or acetone or nail polish remover, taking all the writing off except the signature.
Tips:
Pay bills online. Make sure you're not using a public WiFi system.
Take your mail directly into the post office lobby collection area. Don't leave it in your box or an outside USPS drop box.
Use a pen with blue or black non-erasable gel ink. Gel ink is harder to wash out.
Don't let delivered mail sit in your mailbox. Get it as soon after delivery as possible.
Monitor your bank account regularly. Don't wait for your statement.
Report incidents quickly. Your funds may be replaced but there is most often a 30-day time limit.
Contact the USPS Inspection Service and credit reporting agencies if you've been compromised.
Don't you wonder what would happen if all these scammers used their knowledge for something positive?
---
Comments
No comments on this post.
---
Add a Comment