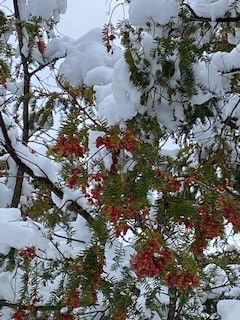 HOSPICE BENEFITS for END OF LIFE CARE
Posted: February 2, 2021, 10:22AM
The hospice benefit was created for people with limited life expectancy (6 months or less). Hospice care is a benefit of Medicare, Medicaid, and many insurances, and most cover the benefits at 100%. Hospice services are geared toward care receivers as well as caregivers and their families.
Hospice care includes hospice services, medications, medical supplies, and equipment related to the terminal illness. A specially trained team offers support, guidance, and care for the patient. The hospice family has access to someone 24 hours a day for those middle-of-the-night crises.
Hospice care offers a respite benefit too. In-patient respite care can be provided in a Medicare-approved facility for up to 5 days. You can get respite care more than once but only on an occasional basis.
Hospice can:
* Help reduce hospitalizations
* Help with pain management
* Help with emotional and spiritual support
* Increase life expectancy
Some hospice organizations offer palliative care which is specialized care focusing on pain management and other challenging symptoms of a serious illness. The goal is to improve the quality of life of the patient and their family. Palliative care may not require a diagnosis of a life-limiting illness, and also allows for the continuation of curative treatment. Palliative care patients do not necessarily receive hospice care.
If you have a life-limiting illness and are interested in your care options
* Talk to your health care professional. Ask about your health, and ask about the prognosis. What can you expect with the course of the disease?
* Talk to the hospice agency or agencies. Ask questions. You are not obligated to anything. Find out about their services and their staff.
* Don't delay in asking the questions.
* Don't delay considering hospice care if you are experiencing a terminal illness. The longer the patient can be involved in hospice care, the greater the benefit.
* You can leave hospice if you choose and go back to traditional Medicare. Talk to hospice about this.
Hospice is a supportive program for care receivers who are at end-of-life and their families. Contact your local hospice organization for more information.
Source: "Maximizing The Hospice Benefit", Amedisys Hospice, Amy Elliott, CDP, Amedisys Hospice St Clairsville OH, Used with permission; "Medicare Hospice Benefits", Centers for Medicare & Medicaid Services, www.medicare.gov, rev November 2020]
Photo by Ann Koegler
---
Comments
No comments on this post.
---
Add a Comment