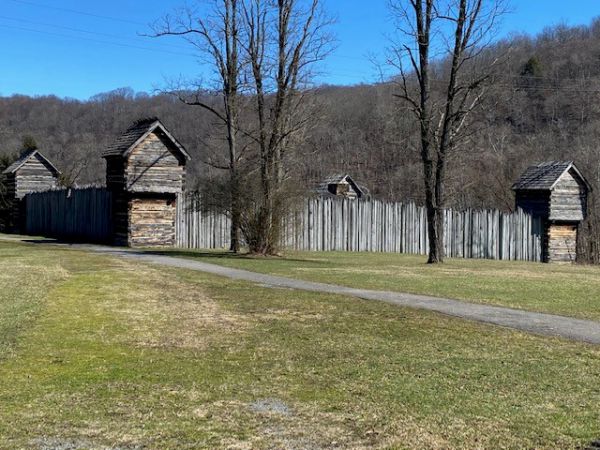 I Need to Get Away! Where Do I Go?
Posted: June 1, 2021, 12:32PM
2020 was like the lost year. We missed music festivals. We missed football games. We missed gatherings with friends. We didn't go on vacation. We all missed things that we'd come to look at as normal parts of life.
But - do you know what my family did? We took day trips. We packed sandwiches, drinks, and snacks. We loaded up the dog and the picnic supplies and headed out. There are some beautiful areas within a day's ride.
We live in the northern panhandle of West Virginia, so we have three states from which to choose!
Have you ever been to Prickett's Fort State Park? It's about 5 miles north of Fairmont WV. This is a reconstruction of the original fort which served as refuge for colonists in the late 1700s. It's a beautiful area.
Not far from Prickett's Fort State Park is the Trans-Allegheny Lunatic Asylum formerly Weston State Hospital in Weston WV. The facility was constructed between 1858 and 1881, and was intended to house 250 patients. The hospital had over 2000 patients in the 1950s, and was closed in 1994.
Tomlinson Run State Park is in Hancock County, WV. There are picnic sites, and if you want to stay, they have camping.
Hocking Hills in Logan Ohio has waterfalls, hiking, boating/kayaking, fishing, and much more.
An area favorite is Bark Camp State Park in Belmont Ohio. Bark Camp has picnic sites, hiking, boating, fishing, and an opportunity to enjoy the beautiful nature of the area.
Now that we are coming toward our 'future normal' and we are able to get out more, there will be many more things you can do on your day trip. There are wineries and distilleries to visit, shopping options, wonderful restaurants (many with outdoor dining and outdoor patios), and tours. The Trans-Allegheny Lunatic Asylum does day tours and also offers ghost tours. Prickett's Fort has tours.
No matter where you live, check out the options for day trips. You can contact your state's convention or tourism bureau. There are so many ways you can escape and regroup, and do it inexpensively. Make a round of Farmer's Markets or U Pick fruit farms.
These short breaks are good for us. We don't have to spend a lot of time or money. We can just get away for a little while, enjoy the company of our family (or use the time as "me time" and just go), and have a bit of time to enjoy the world around us.
Where is your day trip destination? Share your favorite spots, your favorite day trips, your favorite short-drive places to go!
Happy Spring!
.
---
Comments
No comments on this post.
---
Add a Comment