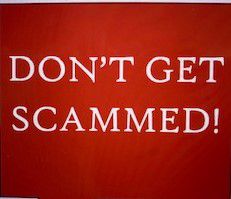 Scam Updates
Posted: June 21, 2022, 10:02AM
WVU Medicine posted on its Facebook page that consumers should be aware of calls from spoofed in-house numbers. Consumers have reported receiving calls showing as WVU organization numbers (304 598-4000 and 304 598-6000) and "at times being subjected to aggressive and threatening language." Ir you receive one of these calls, HANG UP. Do not engage in conversation and do NOT provide any personal information!
Another scam rapidly gaining traction is the 'deepfake video' which shows someone you believe to be an expert encouraging you to buy or invest in something. The recent scam is a video of "Elon Musk" encouraging people to invest in cryptocurrency. The thing is - Elon Musk is not encouraging consumers and other videos may not be who you think either. It's deepfake technology. This type of technology takes photos and video clips and creates new photos and video clips inserting the celebrity into the frame(s). If you watch America's Got Talent, you may have seen the contestants' deepfake video of Simon Cowell. Go to tips on protecting yourself from deepfake videos offered by the Better Business Bureau.
Stay safe!
---
Comments
No comments on this post.
---
Add a Comment