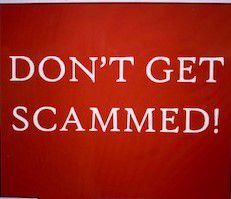 Storm Clean Up Scams
Posted: February 9, 2022, 10:11PM
This past week's freezing rain and sleet left trees covered in ice. Standing on our back porch Thursday night was so eerie. It was very quiet except for the sounds of branches cracking, and limbs hitting the earth as they fell from the weight of the ice. When morning came, we could see the damage left in the storm's wake.
A lot of people got hit a lot worse than we did. And a lot of people will need help. This is the Moment of Opportunity for scammers.
Make sure to use contractors who are licensed. Check for license and ID.
Do not be pressured to make a decision.
Do not pay up front.
Natural disasters give scammers the opportunity to take advantage of people.
Be careful.
---
Comments
No comments on this post.
---
Add a Comment