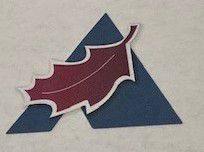 Thank You for 130 Years
Posted: December 19, 2021, 9:22AM
As we come to the end of 2021, the Altenheim Retirement Community family would like to say "thank you" for 130 years.
Anton Reymann established an endowment that allowed the purchase of the Mount Belleview Hotel which became Altenheim Home for Aged Women, officially opening in May, 1891. Altenheim has continued, thanks to the foresight and support of Mr. Reymann.
The members of the Boards of Trustees for Altenheim started with a "Men's Board" and a "Ladies Board". The Boards later joined the two to form one Board of Trustees. So many have served and continued the tradition of respect and caring for our residents for 130 years.
Altenheim employees have been a dedicated group who provided day to day support, emotional support, meals, activities, and so much more for those who have lived with us. We have worked together for the betterment of our residents' and consumers' lives. From the original "matron" to our current "Executive Director", our directors were focused on quality living for our residents.
Our residents have trusted Altenheim with their retirement housing. The early residents received life care that included coverage for medical and dental care through to coverage for burial. In-house residents received all the amenities for a comfortable lifestyle. (Our last in-house resident moved in 2014.) Today's residents have independent cottages, and are active with Altenheim activities as well as personal pursuits.
Philanthropy continued to be an important part of the Altenheim focus through the years. Resource & Referral Services was opened in 1995, an example of support for older adults and caregivers with free consultation, information, presentations, and educational programs. Resource Services continues to assist those who need help on information and choices.
This barely scratches the surface of those who have enabled Altenheim to continue for 130 years. Vendors, medical personnel, community services, state and community leaders - so many to thank.
We don't want to forget anyone, so thank you to everyone - past and present. We are so grateful.
For information on the Altenheim Retirement Community, contact Executive Director George Dakovic at 304 281-8797.
---
Comments
No comments on this post.
---
Add a Comment