Altenheim

Administration Building and Resource & Referral Services Learn More →

Aging Resources and Referrals

Information on senior issues and caregiving
Special Events & Programs
Retirement Community

COMMUNITY NEWS
Altenheim Retirement Community has long been a part of Wheeling history. Known as Altenheim Home for the Aged, the home was originally located close to the intersection of National Road and Bethany Pike. Anton Reymann, the donor of Altenheim, purchased the beautiful old Mount Belleview summer hotel, had the house and grounds renovated, then gave it to a board of trustees to be used as a home for older women, many of whom were "retired" German domestics who had cared for Wheeling's wealthy. These ladies were offered life care with all of their needs met. The formal opening was held on May 7, 1891.
Altenheim remained at that site until the building needed too many repairs to be remodeled yet again. The old hand-made bricks and crumbling mortar were too deteriorated to be salvaged. The home was moved in 1950 to the John O. Schenk mansion, the current location. The "new" home was once the site of the A.B. Paxton residence, although Mr. Schenk had the original home razed and contracted with Wheeling architect Edward Bates Franzheim to design the Georgian Revival house, originally called "Uplands" and known today as "Altenheim". The new location was a bit farther out than the original Mount Belleview site but was more accessible to the ladies. Once purchased by the Board, the home was remodeled to accommodate the residents offering private rooms with private baths, and an elevator.
For over 60 years, the focus was residential housing for aged women with the residents being offered meals, housekeeping, laundry services, activities and a comfortable, caring lifestyle. In 2008, the Board of Trustees made the decision to shift the focus to free-standing, independent housing for older women, men and couples, and constructed three A-frame cottages on the east side of the main building. Two years later, three cottages were added on the rear of the property and in 2014, two more cottages were added on the west side of the main building.
The main building (formerly the residence house) is now our Administrative Building housing the offices of our Executive Director, Activities Director and Resource & Referral Services Coordinator and Resource & Referral Services secretary. We continue to focus on older adults offering housing in our modern cottages, as well as a free Resource and Referral Service for older adults and caregivers who need information on aging and caregiving issues.
We offer stylish housing for independent men, women and couples who are 65 years of age and older. Our eight free-standing cottages are rented on a monthly basis and are equipped with stove, refrigerator, dishwasher, microwave, washer and dryer. Amenities include lawn care, snow removal, general maintenance, meals, activities, and more. Pets are considered. Rent does not include utilities. There is no admission fee.
We have an active community! Dinners out, movies, special meals in summer and on holidays are just some of the events scheduled for retirement community residents.
Are you interested in what we have to offer? Contact our Executive Director for more information or to apply.
Check out the Photo Gallery for pictures of our cottages and Retirement Community happenings!
Learn More →
Featured Blog Post
I hear that Medicare cards are being changed.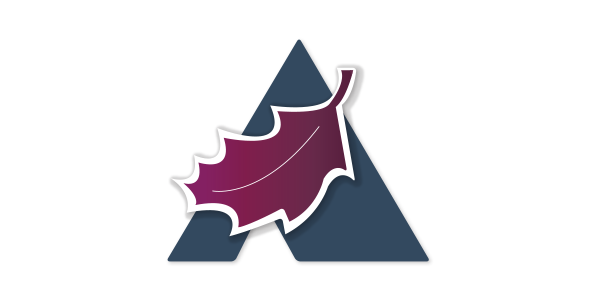 Ann Koegler | July 21, 2017, 08:43AM
Blog Archive →
Senior/Caregiver Resources & Referral Services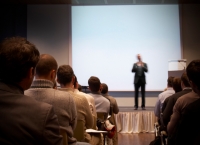 NEWS BRIEFS FROM ALTENHEIM RESOURCE SERVICES
OUR OFFICE WILL BE CLOSED ON MONDAY, JULY 24 WHILE SOME ELECTRICAL WORK IS BEING DONE. WE WILL REOPEN AT 8AM ON TUESDAY, JULY 25.
PROJECT LIFESAVER COMES TO OHIO COUNTY!
Project Lifesaver is now being run by the Ohio County Sheriff's Department! Project Lifesaver is available all over the country with over 1500 member agencies in 50 states, and is available in several regions of our tri-state area. Check out our newsletter article in the NEWS section of the web page!
ALZHEIMER'S & RELATED DEMENTIA CAREGIVER SUPPORT GROUP
The Alzheimer's & Related Dementia Caregiver Support Group meets the first Wednesday of the month from 6pm-7pm at First Christian Church (DOC), 1343 National Road, Wheeling. Contact Chris Gillis for information on the group at 304 780-6504.
LEWY BODY SUPPORT GROUP
The Lewy Body Caregiver Support Group meets the first Thursday of the month at Christ Methodist Church from 6pm - 7pm. Contact Lori McGlumphy for information on the group at 304 281-5778.
NORTHERN PANHANDLE WALK TO END ALZHEIMER'S STEERING COMMITTEE
The Steering Committee for the 2017 Northern Panhandle Walk to End Alzheimer's will meet at 11:30 am July 25 at Generations in Wheeling. We are making great strides with this year's Walk! The 2017 Walk will start at Bridge Street School in Wheeling. We will have door prizes, a bake sale, the Promise Garden and our opening warm up. Contact me to find out how you can be involved or just come to our meeting!
WORKSHOPS and PROGRAMS ON THE SCHEDULE!
COMMUNITY RESOURCES PROGRAM BEING PLANNED
Altenheim Resource & Referral Services and Family Service-Upper Ohio Valley are partnering with Community Living Intiatives to bring a program on Community Resources for Individuals with Memory Issues & Their Families. The program is tentatively scheduled for October 11, and will include representatives from local agencies who will discuss options for services. The program is being offered through the Dementia-Capable Outreach, Training & Supports (DOTS) program. There will be a fee for the program. Details are not yet complete.
---
OUR SERVICES
If you are helping to care for an older adult, perhaps you could benefit from information on services or information on specific health concerns. Perhaps you as an older adult need information on services to help you remain independent. There are resources that can help. Do you need information on in-home assistance, nursing facilities, supportive services or dementia care ? Contact us! We'll discuss your situation and your needs - free and confidential! You are under no obligation. Let us help!
If you get our answering service, it's easy to leave a message. Just wait for the tone and leave us your name, phone number (with area code), and a brief message. We have a small staff so sometimes we are helping another caregiver. We will get back to you as soon as possible. You can also contact us through our website.
Our event calendar lists many of the programs that are offered in the community. Check out our calendar and add our events to your list! Altenheim Resource & Referral Service's (ARRS) Events and Programs section lists upcoming programs with Resource Services programs listed in CAPITAL LETTERS.
LET US BE YOUR GATEWAY TO CARE FOR OLDER ADULTS! Finding assistance for our aging family members or for ourselves can be challenging. There are services to meet needs and to provide information but sometimes the choices add to the confusion. Let us help!
The Internet offers an abundance of information, and many of us begin our searches on-line. There are some questions to ask as we look through the sites. Is the information unbiased? Who are the web sites' sponsors? Can you talk to a person with your concerns? Is the information reliable, up-to-date, and accurate for your specific location?
Altenheim Resource & Referral Services has been a division of Altenheim since 1995, providing assistance to older adults and caregivers without regard to income or location. We receive no federal, state or local funding, and offer unbiased information on services and issues pertaining to older adults.
Free services include assessment, resource information, and free personal enrichment programs for all who want to learn.
Workshops with continuing education credit are offered for social workers and nurses. Free Personal Enrichment programs are offered on a variety of topics and are open to all who are interested. (Contact us with program suggestions!)
We will also come to you to do presentations on issues relevant to older adults, caregiving or on our Altenheim Retirement Community at no charge, and your group's size doesn't matter!
Older adults, family caregivers, and professional caregivers are encouraged to contact us for information on service options, available resources, and caregiving concerns. We can help you with the aging and caregiving journey.
Check out our Blog section for questions and answers pertaining to older adults and caregiving!
Learn More →